Georgia Works, Inc. is a private, 501(c)(3) nonprofit governed by a board of directors. Community leaders and experts also serve as volunteer advisors to ensure our programs and services continue to meet the ever changing landscape of the unsheltered in metro Atlanta and beyond.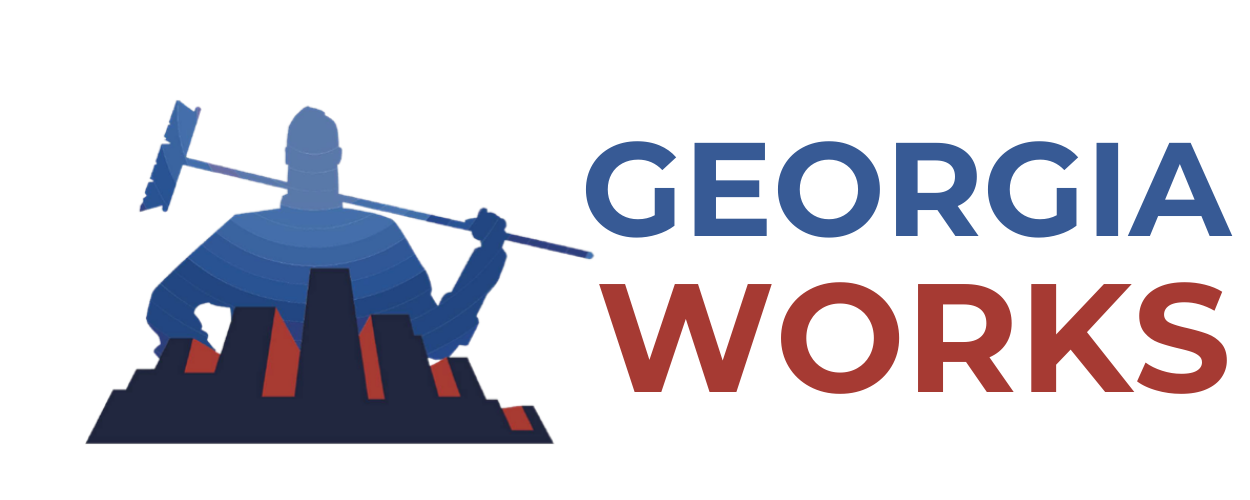 Chip Patterson grew up in metro Atlanta since 1976.  After graduating high school, he attended Georgia State University on a Pell grant.  While going to school, he started a job as a parking attendant and shortly after was given an opportunity to start his own parking company which became Ameripark, in 1986. For the next 25 years, he grew Ameripark into a nationwide company and eventually sold the company in 2011.  After a year off, Chip began to develop real estate and now have completed four hotel projects in the southeast.  He is married to his high school sweetheart and they have four children.
While working as a parking attendant, Chip came face to face with many people living without a home and many eventually worked for me and became friends.  Chip would help them find shelter and work and it became his passion.  When he sold Ameripark,  he vowed to devote more time to help solving this issue of homelessness and soon after joined the Ga Works board. " I am honored and excited to be the new chairman of the board and will work tirelessly to continue the incredible work Bill has started" said Mr. Patterson.
Simon H. Bloom
Founding Partner
Simon Bloom is the founder of Bloom Parham. His unparalleled trial experience in complex commercial disputes places him on the short list for trial attorneys in the Southeast. With a unique focus in the real estate industry, he provides advice, counsel and litigation support for complex matters to clients including developers, builders, property owners and brokers throughout the U.S.
A trial lawyer in every sense, Simon has tried high stakes civil matters at both the state and federal level throughout the nation, with great success.
In a time when nearly all substantial civil cases settle, Simon's unparalleled trial and appellate experience is both rare and extremely valuable to a litigant. His subject matter experience in the real estate realm includes every real property dispute imaginable, from zoning and permitting, to closing and earnest money to construction defect, homeowner disputes and eminent domain and complex tax appeal litigation. Outside of the real estate realm, Simon has handled "bet the company" employment and partnership disputes, intellectual property litigation and a wide array of contentious commercial battles.
Simon graduated from the University of Virginia, where he earned both his B.A., with distinction, and his J.D. He then served as law clerk to two U.S. District Court judges in the Northern District of Alabama.
Georgia Super Lawyers lists Simon as one of the Top 100 lawyers in Georgia. Since 2009, he has been included annually as a Super Lawyer and Rising Star. Simon has been recognized by the Fulton County Daily Report as one of 12 lawyers spotlighted in its annual "On the Rise" edition, and the Atlanta Business Chronicle chose Simon as one of its "Top 40 Under 40" list that showcases the city's most accomplished young leaders in their industry and community. In addition, Georgia Trend magazine regularly includes him as a member of its annual Legal Elite edition.
In addition to providing personalized attention to his clients and their legal needs, Simon writes and teaches legal seminars and CLE sessions throughout the Southeast and served nine years as an adjunct professor at Emory University, where he taught the pre-trial litigation clinic.
Not only has Simon been recognized for his professional service, he is routinely recognized for the work he does to serve his community. He has twice been appointed by Georgia Governor Sonny Perdue to the Governor's Commission on Public Service and Volunteerism. Governor Perdue also named Simon to the state board of the Department of Community Affairs, where he served as Chairman.
Simon devotes an inordinate amount of time to improving the life outcomes of the most disadvantaged children in Metro Atlanta. He is among the most committed and stalwart supporter, board member, donor and activist for children's causes. He has worked for over twenty years to support and lead the Boys and Girls Clubs of Metro Atlanta, serving in capacities ranging from volunteer to county board president, to executive committee member of Metro Atlanta Corporate board. In 2012, the Boys & Girls Club named Simon its BGCMA Board Member of the Year. In January 2020, Simon took over as the Chairman of the Board.
In 2017, Simon founded Hope + Access, a non-profit committed to providing youth development and social services to Atlanta's disadvantaged families through partnerships with churches in the community. The church becomes the place to connect the folks that need the services the most to the providers themselves. He collaborated with local leaders and clergy to pilot the organization in the West Side of Atlanta in two churches, Beulah Baptist and Lindsay Street Baptist. The movement empowers community-based churches to provide access to a long list of best-in-brand youth development and social services designed to serve this exact community.
Passionate about reforming education in Georgia, Simon serves on the Board of Visitors for Georgia State's College of Law and he also served on the Atlanta Regional Board for Teach for America. He continues to serve on the governing board for Great Promise Partners. Consistent with his commitment to children, Simon serves on the Executive Committee for the Board of Trustees of the Atlanta Police Foundation with a focus on crime prevention and early intervention through youth development at the APF At Promise Centers. He has held board positions with the Kiwanis Club of Atlanta, Marcus Autism Center, and Open Hand.
Originally from North Miami, Florida, Simon now lives in Druid Hills with his wife and their three daughters. For over 20 years, he has hosted the popular Pig Gig in his backyard. This annual charity event raises money for the Boys and Girls Clubs of Metro Atlanta.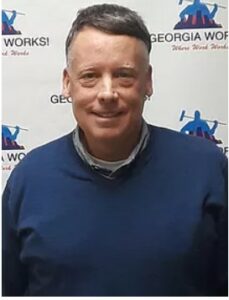 William C. McGahan
Founder and Board Member
Bill founded Georgia Works because he believes every life has value, and virtually every person can be given the tools and habits to make their lives better.  Many men simply have horrible habits, role models and environments. Bill has been involved in many community organizations and non-profit boards including: The State of Georgia Housing Trust Fund for the Homeless Commission; Atlanta Area Co-Chair of the Steering Committee for the Governors Office of Transition, Support and Reentry; From Houses to Homes; Atlanta Academy; The Howard School, The Paces Civic Association; and The National Foundation for Facial Reconstruction. Bill earned a Bachelor's Degree in Economics from Southern Methodist University, and an MBA from the University of Virginia. He and his wife Lisa have four children. They reside in Atlanta.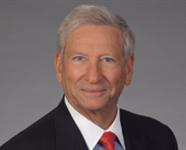 Jack has been involved in the Atlanta Community, and in the issue of Homelessness, for decades.  Jack Co-chairs the United Way Regional Commission on Homelessness. Jack has received numerous awards for his community service, including awards from the Anti-Defamation League, Travelers Aid, and The United Way. Jack is the President of Georgia Legal Services Foundation, Chairman of The Gateway Center, Chairman of the Board of Visitors of Grady Hospital, and Member of the Council of Foreign Relations. Jack is a Founding Partner of Rogers & Hardin. 
After serving as Dean of the College of Business (1999-2007), Blum became the founding director of Georgia Tech's Institute for Leadership and Social Impact (ILSI), an interdisciplinary unit that develops individual and organizational leadership capabilities for economic growth, social responsibility, and environmental sustainability. ILSI's curriculum and activities increase students' attentiveness to the critical cultural, economic, environmental and social issues they will face as they advance in their chosen professions, preparing them to be more effective leaders in an increasingly complex world. ILSI programs include the Impact Speaker Series, Ideas to Serve (I2S: Socially and Environmentally Responsible Values Enhancements), the Global Social Ventures Competition, the Business Track of the Leadership minor, and founded Georgia Tech's Excel Program.
She has served on the boards of Global Growers, Community Foundation for Morgan County and Ferst Foundation for Childhood Literacy. She currently serves on the executive committee of the board for Camp Twin Lakes, which provides camps for those with serious illnesses, disabilities and other life challenges, and the board of Georgia Works which transforms the lives of formerly homeless men and their families.  She served many years on the board of MedShare International, a not-for-profit venture that creates value and improves health through the collection of surplus medical supplies and equipment for distribution to health facilities in developing countries.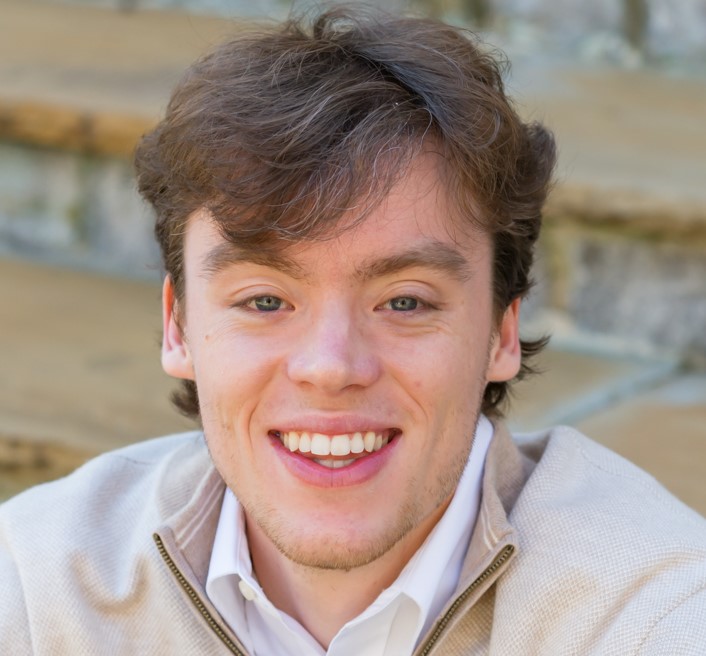 Billy McGahan
Board Member
A native of Atlanta, Billy has been involved with Georgia Works since its inception in 2013. Billy also has extensive volunteer experience with From Houses to Homes, an international NGO created to provide pathways out of poverty for indigenous Guatemalans by providing safe housing, education and healthcare, and Camp Kesem, a summer camp for kids whose parents have or have had cancer. Billy is a graduate of The Westminster Schools and Yale University, where he earned a B.S. in Statistics & Data Science. He returned home to Atlanta after graduating from Yale and now works as an analyst for Roark Capital, a private equity firm headquartered in midtown. 
Henry has spent his entire life being involved in the most important issues facing the people of Georgia. As a fifth generation Georgian (and a descendent of one of the most important persons in the history of our state). Henry raises millions of dollars each year for the Grady Health System. Henry is an active Elder at The First Presbyterian Church, focusing significant time on assisting homeless men every week. Henry is a Managing Director at SunTrust Robinson Humphrey, and the father of three daughters. He lives with his wife in Atlanta.
Michael Garber
Board Member
Michael Garber is a Managing Partner at Canvas Companies, LLC, a real estate development firm based in Atlanta, Georgia focused on creative non-commodity development. Prior to forming Canvas, Michael was the Managing Partner of Gimbal Group, LLC, an Atlanta based development firm focused on the development of neighborhood-centric historic properties connecting people to where they live. Michael Garber holds a Mechanical Engineering degree from the University of Texas and practiced law as a litigator in New York City for 5 years before moving to Johannesburg, South Africa. In South Africa, Michael worked with Global Capital Pty, a local private equity fund, as operations manager to streamline and bring efficiencies to new investments within the portfolio. Michael is an active member of the community and is the Vice President of the Old Fourth Ward Business Association.

Keith Evans was named the fifth President of Westminster Schools in August 2013 and officially took the leadership reins in July 2014. Head of the Collegiate School in Richmond, Virginia from 1999 to 2014. Keith graduated from Davidson College, earning his degree in Religion. He holds master degrees from Harvard University and the University of Tennessee and has taught courses ranging from religious studies to neuroscience to economics and government. Keith is a two time Fellow of the National Endowment for the Humanities and has served on the boards of directors for the Southern Association of Independent Schools and the Virginia Council on Private Education. Keith and wife Emilie, are the parents of two sons, Ronnie and Hank.
Alvis Sims is the Lead case manager with 15 years in the social service field. Alvis is a native Atlantan and a person that's living in long term recovery. Alvis frequently uses his experience of once being homeless to inspire and motivate his clientele. Alvis is determined to carry out a family tradition of being of service to God and to help the less fortunate.
On weekends Alvis can be found riding his bike or on a Netflix binge.
Tim Carlson
Senior Vice President of Sales for Oracle Health
Tim Carlson is a Senior Vice President of Sales for Oracle Health, where he has worked for over 25 years.  At Oracle Health, Tim oversees growth and competitive strategies for the company.  Its personal for Tim at Oracle Health, as he wants to change the way people, patients, providers and payers work together to improve the health and wellbeing of our communities. 
Tim grew up in metro Atlanta and after graduating high school, he attended West Virginia University, where he lettered in soccer. He eventually transferred to the University of Georgia where he graduated with a Bachelor's Degree in Finance. He and his wife Kelli have 2 children and live in the Atlanta area.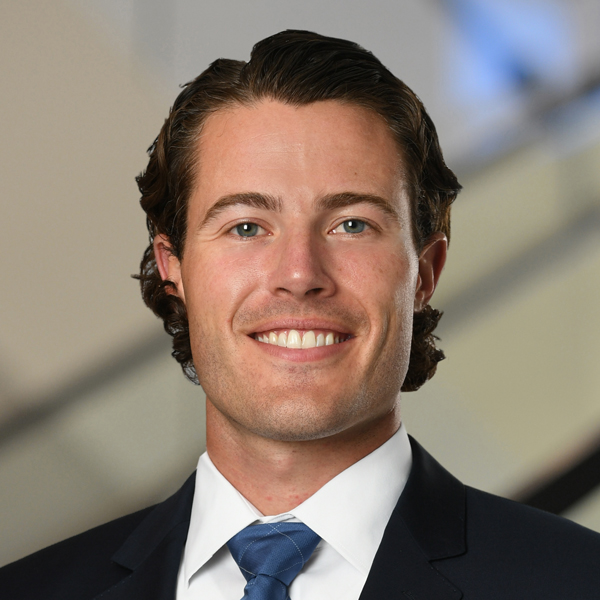 Alexander Hegner
Associate at Law Firm Morris, Manning & Martin, LLP
Alex Hegner is an associate at the law firm Morris, Manning & Martin, LLP. He focuses his practice on the representation of owners, investors and lenders in the acquisition, disposition and financing of commercial real estate assets. Alex grew up in Marietta, GA and attended Georgia State University where Alex holds a B.S., M.B.A. and J.D., magna cum laude. During university, Alex was a scholarship recipient for the Georgia State baseball team. He is also an owner and operator of workforce housing communities across the southeast and an active member of the Urban Land Institute and serves on ULI Atlanta's Technical Assistance Programs (TAPs) Committee.
Gary was born and raised in southwest Atlanta, Ga. He attended Westlake High School where he played football, basketball, baseball, and track. Later, he attended Clark Atlanta University on an academic scholarship where he also lettered in football and track. He finished his education at Georgia Tech where he received a BCE and MS in Civil Engineering. Gary comes from a family that is devoted to spiritual commitment and outstanding achievement. He lives and works under the philosophy of faith, family, academics, and athletics. Gary is a teacher at the Westminster Schools in Atlanta, Georgia.